What do 'Field of Dreams' and Your Website Have in Common? As it Turns out, Not Much!
Bill McGuire | RIA Match Thought Leaders Series, October 2022
Read the article online >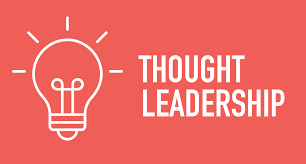 Summary: When launching a new website, too often RIAs take a Field of Dreams' 'If you build it people will come' approach, meaning just by building it, somehow people will magically find your website. For those not familiar with the movie, here's the clip.
This is not a good strategy.In fact, directing quality visitors to a website takes planning, commitment and effort. Since the majority of your website content may not change that much once you launch it, what are you doing to bring people back? One of the best ways to ensure consistent and ongoing traffic is by creating and sharing relevant and authentic content.

Always be looking for ways to improve your website to better serve your clients, prospects, and community. Like the NY Yankee legend, Yogi Berra says "It ain't over till it's over
.
"
Bill McGuire