Connecting with the Right Deal Partners, with Mary Ann Buchanan
Mary Ann Buchanan, May 2019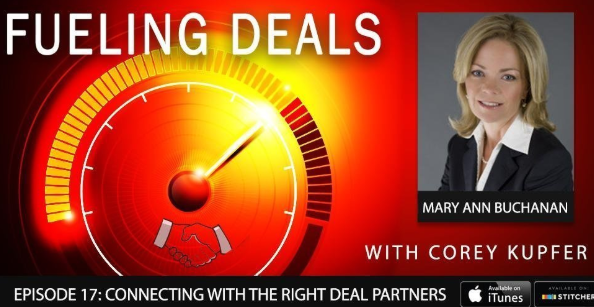 Podcast: Connecting with the Right Deal Partners, with Mary Ann Buchanan
Summary: In her thought leadership work, Mary Ann specializes in overcoming human bias in succession planning, mergers, and acquisitions by using a systematic approach to help clients make good decisions. Mary Ann shares what makes a good match between partners, and she shares why focusing solely on the numbers can often cause a deal to implode. She explains why cultural alignment is critical for any deal.​
Listen to the the podcast here

When advisors focus solely on the numbers it can often cause a deal to implode. What's much more important for any deal.is
cultural alignment
."

Mary Ann Buchanan, RIA Match