How 1 Firm Added 4 Advisors from RIA Match: 5 Steps
Bill Kring, February 2016
Welcome!
It helps to get perspective from a peer. Bill Kring added 4 advisors to his firm using the RIA Match platform and he was kind enough to share some thoughts in the article below. Bill is the managing partner of Wealth and Pension Services Group, an Atlanta based hybrid RIA with 14 advisors and $350 million in AUM. Bill is in his early 50s. His article speaks to all but, specifically, to potential joiners, Bill offers insight into the thinking of a growing firm. There is another side of the story though for those, like Bill, who are looking to grow inorganically.
How has Bill had such success on RIA Match?

Some time ago, I asked Bill this very question. He was quick to respond that he has his story down and he provides a clear value proposition to the potential advisor. He offers them scale under his larger RIA, better marketing and a strong firm story to tell their clients. Additionally, and I think these are significant differentiators, Bill allows the joining advisor to keep their own firm name for a while simply adding the tag line, a Wealth and Pension Service Group Company. There is no valuation as there is no acquisition. The advisor still owns his clients. Meanwhile, Bill is growing his RIA, creating an enterprise which provides smaller solo advisors services that were previously out of reach, a path to grow their own business and a contingency plan. I think he is on to something. I think this RIA business model which echos the format of an IBD, is one to consider.

These blogs expand the discussion: How Do Two Alpha Dogs Merge, and Blind Spots and the Buyer's Value Proposition.

Share your success stories with us!
How to Use RIA Match, from an Advisor's Perspective

Five Steps to Make it Work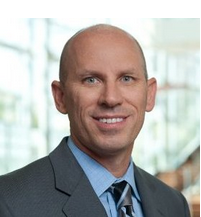 By Bill Kring, Managing Partner
Wealth and Pension Services Group

I've been a subscriber to RIA Match for some time – well, since the beginning, actually. I remember reading about it on Investment News shortly after it was launched and saying "why didn't I think of that." I knew right away that it was going to fill a void in the industry.
You see, as the managing partner for a growing firm, we're always looking for good advisors. Yet, we're too small to work with the big search firms or advertise and recruit on our own. We were really left without an option, until RIA Match came along.
Using the services of RIA Match, we've successfully brought on four advisors who match our culture and vision. The site has saved me countless hours of recruiting work, and the cost/benefit ratio is extraordinary. Whether you're looking to join a firm like Wealth & Pension Services, or looking for advisors to join your firm, RIA Match works.
So, as someone who has had success using RIA Match, let me tell you 'how' to use it and 'how not to use it'.
Step One: Pick Your Primary Match Objective

Figure out what you want and get the search objectives in your Matching Profile right. Here are the typical profile search objectives that I see…
I want to join an existing firm
I want to add advisors to our existing practice
I want to form my own RIA
When I see this my first thought is, this person has no clue what they really want. Why do I want to start a very important conversation with someone whose goals are all over the place? Think of this part like a dating site. Would you ask someone out on a date that has the following three profile goals?
Seeking friendships only
Wants to get married
Isn't sure
Of course not! So, pick your primary objective.

Step Two: Upgrade to a Paying Subscription

Upgrade to a paying subscription, not just the Basic (free) Plan. Have you ever heard the phrase, stepping over dollars, to pick up nickels? Advisors need to be better business people, and invest in their business. Subscribe to a paying subscription and get taken seriously from guys like me. If you have a Basic subscription, I know you can't get my message without upgrading. Again, I am not taking you seriously!
Step Three: Respond to Your Messages

When someone reaches out because you're a good fit and asks you to contact them, call or email them back. I know privacy is an issue for some, but have a personal cell phone or personal email ready to keep the conversation going.
Even if you are not interested, tell them why. You'd be amazed how many times an advisor thinks one thing from viewing a profile (on paper) and gets a totally different perspective and vision when talking with the representative of the firm.

Step Four: Do Your Due Diligence

Take the time to review the business profile of the other person who has shown interest. That means looking at their website, social media, bios etc. If you are not going to take the time to see who you are talking to, what's the point?
Step Five: Tell Your Story

Be able to tell your story. Why are you using the site and what do you want to accomplish? This is no more than putting step one (your primary objective) into a story about you and, if applicable, your firm. Keep asking questions and keep moving forward until it either all fits or it doesn't. If it doesn't, what you learn from the process will make you much better prepared for the next opportunity.

Follow these steps and watch your success grow. Good luck!

About William Kring and Wealth & Pension Services Group
William 'Bill" Kring is the managing partner of Wealth & Pension Services Group, a large and growing SEC Registered Investment Advisor (RIA) based in Atlanta, GA. Bill is a twenty-year veteran, CFP®, chief investment officer, financial planner, mentor, writer, technical editor, and sports enthusiast, who loves the challenges and opportunities of our industry. He can be reached at bill@wealthandpension.com or by calling
770-333-0113, Ext 106.


All the best,
Mary Ann

PS Haven't completed your profile yet?
Your match could be waiting for you!
Contact us if you have questions.
Are you busy working in your practice not on your practice?
Learn about RIA Match Concierge Consulting!